B2B Gift Card Management Services
You need expert gift card management services to maximize B2B gift card revenue.  For more than 15 years, we've partnered with brands of all sizes to grow their B2B gift card revenue through strategic insights, proven processes, and innovative solutions.
Our approach is based on a simple principle: Relationships matter.
We build and maintain strong relationships with you, as our client, as well as B2B buyers, card processors, and other key industry stakeholders.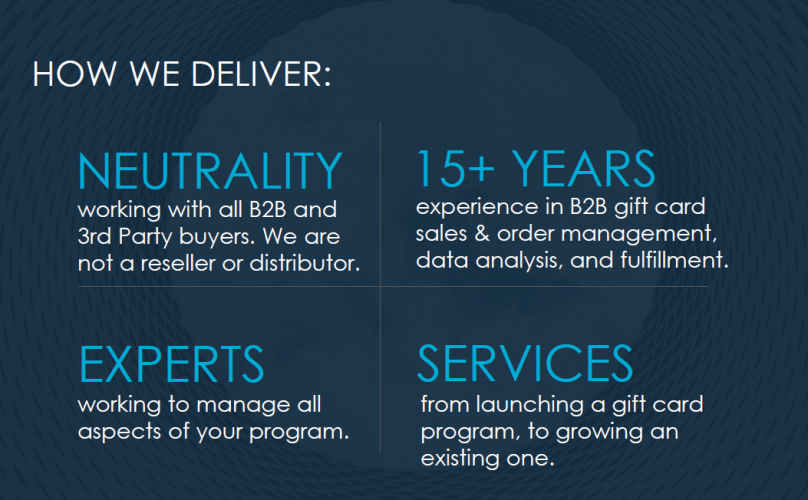 Let's Start a Conversation