Posted by Stoner Bunting on

September 18th, 2017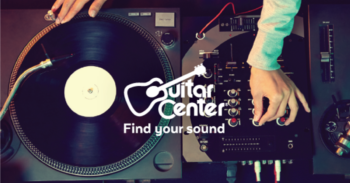 Fall weather ushers in more than pumpkin spice lattes and knee-high boots. It also means getting back into the learning groove.
Along with reading, writing, and 'rithmetic, parents and kids will have music lessons on their minds, making Guitar Center® gift cards the pitch perfect way to give the gift of music lessons.
Whether you're buying bulk gift cards for a loyalty program or planning a Scrip fundraiser, gift cards from the world's largest musical instruments retailer are no-hassle options because recipients can redeem them for lessons, which build skills that go beyond hitting the right note.
Music lessons mean brain power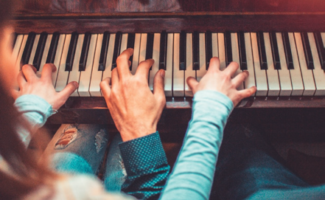 Research consistently shows that learning to play music has a positive impact on the brain. For example, according to a recent report, kids who played instruments in a class showed better neural processing improvements compared with those who simply listened to music during class. In another study, researchers discovered that playing music honed the ability to focus, making children less prone to distractions.
But schoolchildren aren't the only ones who benefit from music lessons. Researchers found that senior adults who took piano lessons showed robust improvement in memory, planning ability, and other cognitive functions. That makes learning an instrument a healthy brain boost for kids of all ages—from 8 to 80.
Give the gift of music lessons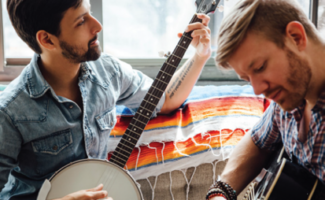 From guitar to bass, from keyboard to snare drum, recipients of Guitar Center gift cards can choose from lessons in a variety of instruments. The staff offers band and orchestra lessons, as well. Some locations also provide instruction in unique options, like banjo, ukulele, and mandolin. No matter which instrument a recipient chooses, the instructional staff is dedicated to making the music learning experience as easy and fun as possible, regardless of a student's skill level.
A Guitar Center gift card is good for more than music lessons—recipients can also redeem it for any of the retailer's goods or services, including:
Rentals
Repairs
Accessories
Lighting
Recording equipment
Karaoke equipment
Guitar Center gift cards are available as traditional cards and cards. Plus, they're redeemable at any of 280+ stores nationwide or at the Guitar Center website.
When you need to choose bulk gift cards for rewards, loyalty, or Scrip programs, Guitar Center is a unique choice that gives recipients a gift that goes beyond playing the right note. Purchase Guitar Center gift cards in bulk today.