Meet the Team
Dan Nguyen: President & Owner
In the past 20 years, Dan Nguyen has been an Art Director, a Creative Director, Company President and eventual Owner here at Stoner Bunting. He has also been an innovator, leader, and marketer-extraordinaire. However, his most important role during these two decades has been brand cheerleader. The lessons he has learned in the creative world have been applied down to the studs of the offices here, and he truly understands what it means to be a steward of great brands. Dan also knows what it takes for a company to succeed and the strategy behind getting things done. "Our business is highly customer service based, and we are obsessive about getting things done right," says Nguyen. "Meeting and exceeding expectations makes the client happy, but it also directly impacts the customer. It's all about execution."
This passion for excellence translates to the Stoner Bunting culture. He has built the facilities and supplied the resources for long-term success and low employee turnover by using the same strategies that he suggests for clients.
Jim Roosa: VP, Managing Director
Jim joined Stoner Bunting Advertising as New Business Director in 1992. Prior to that, he had served as Vice President and Account Supervisor at Wells Rich Greene, New York, where he directed the credit card, commercial and corporate image advertising for Chase Manhattan Bank, as well as image advertising for IBM. As New Business Director at Stoner Bunting Advertising, he helped the agency acquire and manage the Pfaltzgraff dinnerware, Wood-Mode cabinetry, and DeLonghi appliance accounts. In 2001, Jim launched Stoner Bunting's gift card division, developing and managing programs for major retail brands, including Neiman Marcus, Texas Roadhouse, Brooks Brothers, Sunglass Hut, and Dave & Buster's.
Melissa Shapiro: Account Services Manager
In her role as Account Services Manager, Melissa is responsible for the management of Stoner Bunting Gift Cards' Account Executive team, as well as maintaining close working relationships with all Stoner Bunting departments to service clients and develop new business opportunities. Since starting with Stoner Bunting in 2009, and with over 20 years of experience in the B2B Marketing channel, Melissa has successfully grown and maintained multi-year relationships with some of the country's leading specialty retail, department store and restaurant brands. Melissa holds a Bachelor of Science in Marketing from Pennsylvania State University.
Julie Fulton: Partner Relationship Manager
At Stoner Bunting, Julie has worked with B2B gift card programs for some of the country's leading specialty retail, department store and restaurant brands. In addition to providing direction to the Stoner Bunting Sales Team to keep their clients' business growing, she also manages close working relationships with some of the industry's top B2B buyers and actively works with Senior Account Team members to uncover additional sales opportunities.
Kayla Lyon:  Marketing Manager
Kayla joined the Stoner Bunting family in May of 2015. She comes from a background of 5 years of non-profit work, Outlet Retail Council member relations, and Outlet Marketing.  Kayla came to Lancaster from a rural town in northern Pennsylvania, Wellsboro.  After growing up on a Century Maple Farm, Kayla continues to enjoy the outdoors and is still very active in sports.  She plans to bring the leadership skills and competitiveness she developed on the volleyball court to drive the sales side of B2B gift cards! Kayla graduated with a Bachelor of Science in Business Administration with concentrations in Management and Entrepreneurship from Elizabethtown College.

Kelly Martin: Operations Manager
Kelly brings to the Gift Card Services team over 10 years of customer service & marketing experience, ensuring that gift card fulfillment, order management and sales tracking processes run smoothly. She believes delivering superior customer service with a friendly attitude is the key to any successful business.
Kim Hartranft: Senior Account Executive
Kim Hartranft joined Stoner Bunting in 1996 after previous positions in the financial industry. She has brought that experience to many aspects of the agency, from Executive Assistant to Office Management. Currently, she works with a number of our brands including Belk, Legal Sea Foods, Krispy Kreme, HoneyBaked Ham, Brooks Brothers and Neiman Marcus. She also assists in bringing on new clients – allowing for an effective introduction to the B2B market or a smooth transition for existing programs. Kim resides in Akron, PA with her husband and two sons. When she's not in the office, you can find Kim on a beach, enjoying the sun and sand.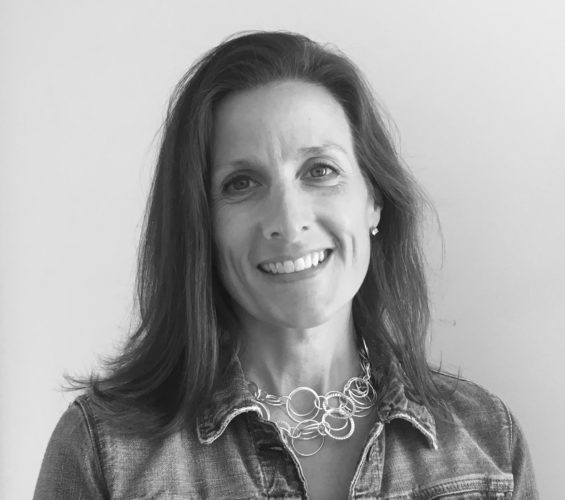 Abby Aukamp: Partner & Business Development Associate
Abby was an account supervisor with Stoner Bunting Advertising managing DuPont Stainmaster, Linens N Things and Sunglass Hut before taking time away from the world of advertising to spend time raising her three boys. She boomeranged back to Stoner Bunting Gift Cards in August of 2017 to identify new marketing opportunities, build brands, and expand existing partnerships and reach. Abby has a BA from Temple University in Advertising. When she's not in the office, you can find Abby shivering in a rink watching one of her boys play ice hockey.

Glenn Stoever: Business Development Associate
Glenn joined Stoner Bunting in July of 2012, and adds years of experience with public relations and marketing in the Washington, D.C. area to Stoner Bunting Gift Cards. She holds a Bachelor of Arts in Communications.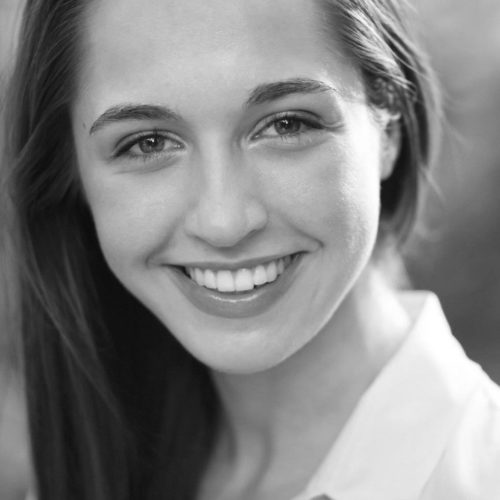 Kate Roosa: Business Development Associate
Kate recently returned to the Stoner Bunting Gift Cards team as a Business Development Associate. Kate had previously worked at Stoner Bunting Gift Cards from 2012-2014, in the roles of Corporate Sales Associate and Marketing Specialist. In these roles, she had maintained the sales and marketing database for all clients, identified and closed new sales opportunities, and managed Stoner Bunting's website and social media content. Kate is also a professional opera singer, holding a Bachelor of Music degree from New York University and a Master of Music from The University of Delaware. She regularly performs in the choruses of OperaDelaware and Baltimore Concert Opera.
Megan Marra: Account Executive
Megan joined Stoner Bunting Gift Cards in 2008, highly motivated and eager to learn. Megan's role as Account Executive includes account and project management, strategic planning, securing business-to-business gift card partnerships, managing client brand communication through various marketing channels, as well as developing and executing marketing strategies. Megan enjoys every detail of the varied tasks and interactions involved in satisfying her clients. At Stoner Bunting Gift Cards, Megan has worked with a number of clients, including Boscov's Department Stores, The Bon-Ton Stores, Catherines®, Lane Bryant®, Destination Maternity®, Texas Roadhouse, Sally Beauty Supply, and Sunglass Hut. Megan holds a Bachelor of Science in Business Administration with concentrations in Management and Marketing from Millersville University.
Sarah Longenderfer: Account Executive
Sarah joined Stoner Bunting in July, 2015 after graduating from the University of Mary Washington with a degree in English and a minor in Museum Studies. Her varied interests have taught Sarah to look at the world from many different perspectives, and she hopes to apply this outlook to her new job here. Following in the footsteps of her father, who was a part of the advertising team here in the 90's, Sarah is excited to begin her professional career at Stoner Bunting where she hopes to use all the marketing tips her dad has taught her!

Cathy Gonzalez: Senior Data Analyst
Cathy joined Stoner Bunting Gift Cards in March, 2010, and has over 20 years of organizational, creative, and database development experience. She has created a database specifically designed to streamline the gift card ordering process, which allows us to provide quick turnaround times for our customers, as well as the ability to custom design reports tailored for the needs of each client. In addition, Cathy also works with our Sales and Account Management teams to optimize information sharing and deliver client opportunities to a wide range of customers and potential customers. Cathy received her B.A. in English Literature from Franklin & Marshall College. She notes that the best part of being on the Stoner Bunting team is working in an atmosphere where creativity and the sharing of ideas are the guiding principles. Not only is that great for the team members, but it also ensures that our clients get the full focus of everyone at the agency.
Kelsey Kaltreider (Reynolds):  Partner Relationship Associate
Kelsey joined Stoner Bunting in March of 2017 as the Partner Relationship Associate. She graduated from York College of Pennsylvania in 2016 with a Bachelor's Degree in Marketing and a minor in Retailing. Her background in retail, patent illustration, and commercial real estate has given her the knowledge of many different industries while providing her a good background to apply to her job at Stoner Bunting. Kelsey is excited to see what this opportunity holds for her!
Pam Harding: Gift Card Services Associate
Pam brings more than 25 years of customer service and vendor relations experience to her role as Associate Account Executive on the Operations Team. She will help forward Stoner Bunting Gift Cards' commitment to meet and exceed minimum performance guarantees for business-to-business gift card buyers. She previously spent 14 years at Windstream Communications (formerly D&E Communications) as CLEC Provisioner and a customer service representative.
Jennifer Boll: Gift Card Services Associate
Jenn brings 5 years of retail buying and sales experience as well as over 10 years of customer service to her role as gift card operations associate.  Her background includes work for a physical therapy clinic and a furniture retailer.  As a new member of the team, Jenn looks forward to meeting and exceeding our customers' needs.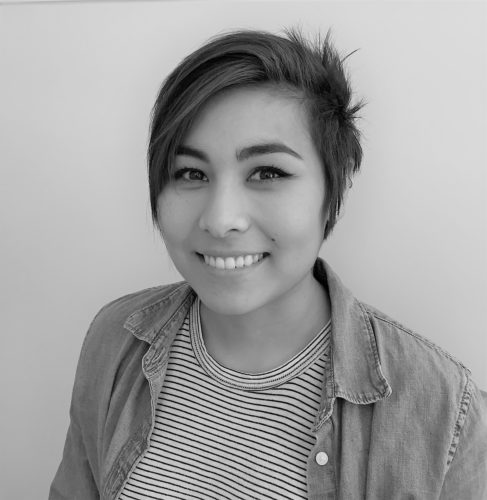 Morgan Woerner: Gift Card Services Associate
Morgan joined the team in May 2017 as an intern and hasn't left since! With over five years of customer service experience and a degree in Business Marketing from Millersville University, she is the perfect new addition to the operations team. When not counting cards, Morgan enjoys hitting the gym or playing with her adorable dog, Coco.  She is excited to join the team full time and gain valuable professional experience working with our customers.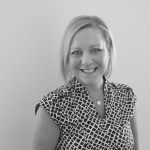 Lisa Nguyen: Human Resources, Agency Services
Born and raised in Lancaster, Lisa Nguyen oversees Human Resources and Agency Services at Stoner Bunting.  A graduate of East Stroudsburg University, she began her professional career in the event industry, before leaving to start a family. That family just so happens to be with our current Owner and President, Dan Nguyen. High School sweethearts, Lisa and Dan have worked hard to grow Stoner Bunting since acquiring the company in 2007. Part of that growth saw Lisa entering her current position in 2008. When not at work, Lisa enjoys spending time with her three children, riding horses with her daughter, and traveling. Among her favorite destinations are New York City, Walt Disney World and anywhere with sand and an ocean. Like many key support staff, Lisa may not always be visible to clients, but her dedication, expertise and hands-on approach make her an invaluable asset to the team.
Christine Vulgaris: Chief Financial Officer
Christine Vulgaris joined Stoner Bunting in 2003, and brings over 35 years of experience in the accounting and financial industries to the gift card table. After graduating from Nichols College in suburban Massachusetts, she first worked as an analyst for an insurance company. There, she put her extensive travel experience to good use, and was sent around the country to satellite offices before transitioning to a life-long career in accounting. Speaking of travel, Christine has lived and studied in places most people only dream of visiting. A self-described Air Force brat, she was born in Long Island and eventually moved to France, California, North Dakota, back to Long Island, Florida and Guam by the age of 18. Before attending Nichols College, she even spent two years at the University of Guam on the picturesque island in the South Pacific. Although she is often unseen by clients, Christine is a major part of the fabric that holds Stoner Bunting together and we are proud to have had her talents for over a decade. When she isn't cracking the "financial whip" you will find her on the beach at Fenwick Island or visiting her four daughters up and down the East Coast.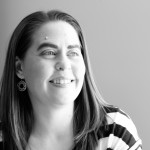 Melissa Richebacher: Finance, Contract, and Compliance Specialist
Serving as Gift Card Services Manager, Melissa provides all levels of operational support to Stoner Bunting Gift Cards, our clients and their partners. Process-driven and detail-oriented, she contributes her valuable skills to overseeing gift card fulfillment, order management and sales tracking. Additionally, Melissa works closely with the merchants to ensure we are equally responsive and attentive to the customer service needs of everyone we are privileged to do business with. As a new graduate of The Pennsylvania State University, Melissa first joined Stoner Bunting Advertising in 2000, and continued in her Account Services role at the agency until 2005. DeLonghi America, Wood-Mode, Linens 'n Things and Stainmaster were among her accounts. After entertaining a dedicated career move to Retail Management, Melissa returned to Stoner Bunting Advertising in 2008.